1,000 Cases for Support
Following cuts to legal aid, the Mary Ward Legal Centre lost funding to help with over 1,000 cases a year, reducing our ability to help vulnerable people by over 25%.
Yet demand for our services is on the rise. We focus our services on those people unable to pay for legal advice. As such, all of our clients are on low incomes and over 40% have a disability. We are determined to continue to provide legal help and advice. To do this we need your support.
We need to raise over £200,000 per year. This will fund the 1,000 cases that will no longer be funded by the legal aid system.
In May 2014 the Mary Ward Legal Centre held a debate to discuss the issue around 'Access to Justice – A human right?'
Caseworkers spoke about the dramatic difference legal advice and representation can make to people's lives. Click here to view a short film about the difference this makes.
Joshua Rozenberg, legal commentator and journalist, interviewed Helen Mountfield QC on the importance of everyone having access to justice, and the cost to individuals and society when this is denied. Click here to see what Helen Mountfield has to say about this.
For more information about the 1,000 Cases for Support Campaign, download a booklet here: Mary Ward 1,000 Cases
If you wish to make a donation please click on the link below: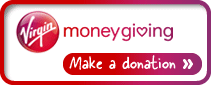 ---
© 2017 Mary Ward Centre
Mary Ward Legal Centre
10 Great Turnstile
London
WC1V 7JU

Registered Charity number: 1024148
Company limited by guarantee number: 2786099
VAT number: 56459 11 22

Phone: 020 7831 7079
Fax: 020 7831 4531