Mary Ward Legal Centre is funded by:
City Bridge Trust
Comic Relief
We are also extremely grateful to Linklaters and Clifford Chance for their generous support.
Cuts to legal aid have had a significant impact on the funding of the Mary Ward Legal Centre but we are committed to finding support to continue to provide free legal advice services to London's poorest communities.
Please support our work in whatever way you can
Mary Ward Legal Centre Impact Report Launch
In March 2012 we launched our latest Impact Report. We hosted an event at our new offices with Lord Bach as guest speaker. A big thanks to all those who came along to show support for the work we do.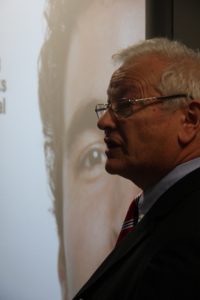 ---
© 2017 Mary Ward Centre
Mary Ward Legal Centre
10 Great Turnstile
London
WC1V 7JU

Registered Charity number: 1024148
Company limited by guarantee number: 2786099
VAT number: 56459 11 22

Phone: 020 7831 7079
Fax: 020 7831 4531